Wenn ich einen Desktop und einen Laptop habe und von beiden Computern aus mit einer FotoMediathek arbeiten möchte, kann Phototheca das tun?
Phototheca kann den Zugriff auf die FotoMediathek nicht über ein Netzwerk freigeben.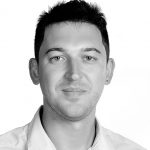 Computer programming and digital photography enthusiast. Make programs for the last 20 years. Interested in product design, UX, and image processing.
Work for Lunarship Software and improve Phototheca every day.