Phototheca Pricing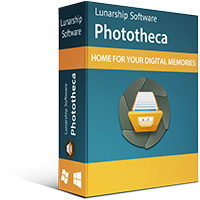 100,000 Photos
Works on 1 PC
No editing capabilities
Import from iPhone
Non-commercial use
Economy class support
one time payment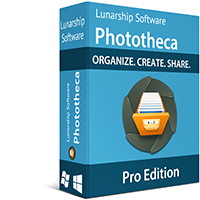 250,000 Photos
Works on 2 PCs
Full editing capabilities
Import from iPhone
Non-commercial use
Economy class support
one time payment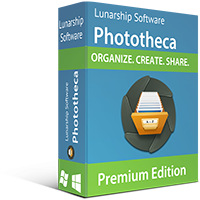 Unlimited Photos
Works on 5 PCs
Full editing capabilities
Import from iPhone
Commercial use
Business-class support
one time payment
Your order includes
Perpetual license
Your license key right after purchase
An additional email with your license key and invoice
30 days money-back guarantee
Regular or Premium Support

Universities
Universities and other educational institutions receive a 20% discount on new and additional licenses.
Please contact us.
Enterprise, Corporate, and Business
Are you from the business world? We have a special Phototheca Business license for you. In addition to all features of the Premium version, it gives you the ability to run Phototheca on Windows Server and on computers that are members of the Active Directory network. Phototheca Business license is valid to be used on up to 20 PCs. Order your Phototheca Business license here.
In addition to Business License we offer customization of Phototheca software to build it into your workflows, integrate with industrial imaging systems, like DICOM/HL7, machine vision, geospatial imaging, aerospace and more. Contact us on support@lunarship.com for details.