iPhoto has millions of users caught in an upgrade quagmire. Apple ceased development on the software and replaced it with another in 2015. The software became unusable with the October 2019 upgrade release of macOS Catalina 10.15. Since it requires an older version of Mac or iOS to operate, iPhoto is a liability. Additionally, it isn't PC compatible.
Feature to feature, compare iPhoto and Phototheca, and you'll understand why it's the best iPhoto alternative.
iPhoto
iPhoto is a user-friendly photo management app for importing, organizing, storing, browsing, editing, and sharing images and videos. Organize, sort, and retrieve photos by name, event, faces, places, or date. Pictures can be imported from cameras, apple devices, storage devices, and the internet in JPG, GIF, or other raw formats. Photos can be viewed in thumbnail to the full screen too. There is some storage available in the iPhoto library on the device, and additional storage is available with iCloud.
The Editing Panel for iPhoto is part of the interface, and most components work in full-screen mode, others in pop-up windows. The Quick Fixes photo editing tools fix red-eye, crop, rotate and straighten. Some tools and functions use a slider to make adjustments; others use an eyedropper, paintbrush, gear, or arrow. The straighten function also uses a slider to make angle adjustments to the horizontal axis. There are 'Effect' and 'Adjustment' panels to modify color, exposure, sharpen, and retouch images. Within the editing tools, you can also Enhance colors, tints, and whites, plus special effects using contrast, and even adjust color temperature. The program even supports copy and paste actions. And if you make a mistake, the software allows you to revert to the original or undo a change.
iPhoto includes functions for sharing pictures. It will create books, cards, calendars, slideshows, videos, and albums to upload and share with others, or simply email images. Photos can be shared between iPhones, iPods or iPads, memory sticks, or other digital image sources, including external hard drives. They can even be moved when a device syncs with other mac devices or be Photo Streamed too. The software supports sharing with social media sites, iCloud, and iMessage, and even will Pin images to map locations.
Phototheca features similar to iPhoto
Phototheca is the best digital photography organization and management software alternative to iPhoto. It was designed for PCs to have a user-friendly interface like the Mac products that inspired it. Phototheca is the iPhoto alternative for Windows and supports JPEG, PNG, BMP, GIF, and TIFF formats. Once photos are imported from phones, cameras, drives, memory sticks or cards, iOS devices, or the internet, they can be organized. Tags, dates, events, names, and places are some of the ways the program can be used to sort pictures for retrieval and sharing. Phototheca is an iPhoto alternative with face recognition capabilities too.
Enhance your photography like a professional with Phototheca, the best Windows alternative to iPhoto. The editing tools for cropping, removing red-eye, rotating, resize, and straightening are easy-to-use. Use sliders to adjust light, white balance, definition, and sharpen images. Other functions use sliders, eye-dropper, arrow, or paintbrush. Enhance color and tint with 56 filters, copy and paste, and even adjust the date stamp on pictures. And like iPhoto, if you make a mistake, the software lets the user undo or reset changes.
Phototheca is the ideal replacement for iPhoto. It will populate images automatically based on selected criteria into slideshows and videos, or you can manually choose pictures. Soundtracks, text, and voice can be added to presentations too. The software supports the sharing of images and presentations with other digital devices, email, and uploads to social media platforms like Facebook, Twitter, Google, and Flickr. Phototheca helps keep users connected with family, friends, and coworkers.
Phototheca features not in iPhoto
Manage photos and videos for greater ease of retrieval. Sort by color, content, location, date, or camera model, and use the Smart Search function to find the perfect picture. Store thousands of images in your library in Smart Albums, or create albums manually. Create a multi-level library with nesting folders, live albums, or store by event, calendar, or timeline. Phototheca also has password-protected safe-boxes that encrypt images for safekeeping. As the best alternative to iPhoto, the software is iOS compatible and supports all iOS media types.
Phototheca is a powerful, user-friendly management and editing software with more capabilities than iPhoto. The 56 filters and additional correction tools help produce professional-quality photography. The program also allows adjustment of metadata, date, and location too. It supports RAW and JPEG formats, different video formats, and has editing capabilities beyond iPhoto for videos. The software has an AI-driven facial recognition feature that will find all the images of a person and automatically put them in an album, so it's easier to select the best picture.
Duplicate images can take up gigabytes of valuable storage on a PC. The duplicate detection function will find them, identify the folders they are in, and then you decide what to delete. Additionally, Phototheca will only import new images from cameras, not those previously stored. The program is iOS compatible, so sharing is seamless. You can even create shared folders that allow friends, family, or coworkers to access stored images through the net.
Conclusion
Phototheca is the iPhoto replacement solution you need. It is a user-friendly digital image and video management PC software that makes sorting, searching, editing, and sharing easy. The iOS compatibility makes for smooth sharing and downloads between devices. Although there are many similarities, Phototheca has greater capabilities for editing, organizing, sharing, and secure storage of your photos. Get started today, download Phototheca for free.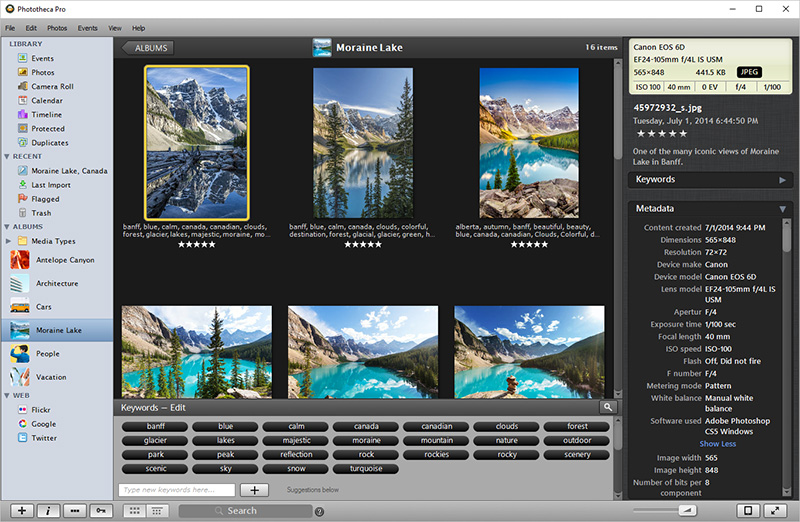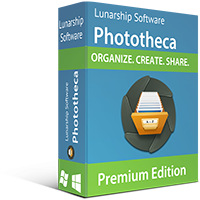 Phototheca is the photo organizing software for PC. It gives the way to organize thousands of family photos over decades into the clean and straightforward photo library.
Phototheca can find and remove all duplicates, adjust the date and time of photos, tag photos with keywords, recognize faces, and organize photos into life events. See all Features of the software.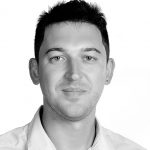 Computer programming and digital photography enthusiast. Make programs for the last 20 years. Interested in product design, UX, and image processing.
Work for Lunarship Software and improve Phototheca every day.