Picasa Alternative with Facial Recognition
When Google announced that it wouldn't support or update Picasa, many subscribers were left wondering what to do about tons of photos stored there? Well, all the precious memories can be easily migrated to Phototheca – Picasa alternative software. It contains not only the features from Picasa most of us like, but several new features like face recognition, duplication removal, enhanced storage, iOS compatibility, and much more. So we made Phototheca become a true Picasa replacement for all Windows users.
Take a seat and learn more about the best Picasa alternative.
Features of Picasa
Google says Picasa is a digital photo management program with some basic editing functions. People were storing, managing, and editing zillions of their photos using this tool since 2002. So let's see which features many users appreciate in Picasa software.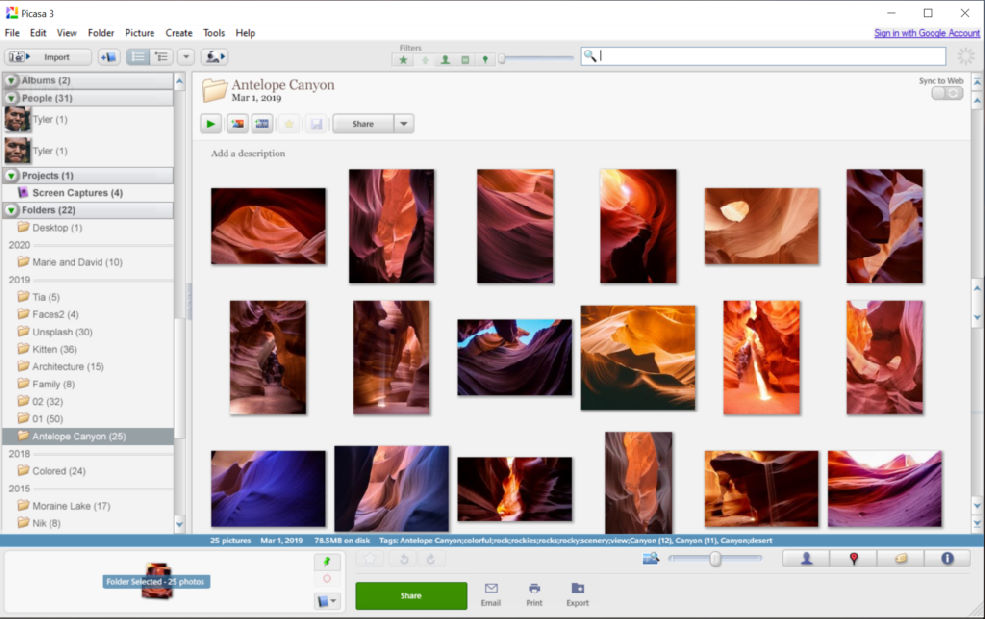 Photo management tools
You can import, organize, track, and share pictures easily in Picasa. The app allows searching in pre-set folders and will also search your whole desktop. Additionally, you can sort images using tags, collections, facial recognition, and even colors.
Editing tools
The basic Picasa editing tools include red-eye removal, straightening, cropping, and resizing images, contrast, color enhancement, filters, and even a batch editor function. You can adjust and control the effect and intensity of different components using handy sliders.
Video and slideshows creation tools
Many of us created slideshows with music using the Picasa Movie Maker function, but that's not all. You can also create picture collages, face movies, view photos on a timeline, plus find and group photos by faces or names. Make a CD or use Picasa's FTP manager for easy uploading and publishing of HTML galleries to websites.
Integrations
Picasa was able to upload photos to Picasa Web Album cloud storage, allowing users to back up photos automatically. The program includes 1GB of private web storage, but the pictures and videos aren't public unless you choose to share. The software even integrates with Google Map annotator so you can place images on maps.
Well, it's not easy to overcome Picasa, but let's see what Phototheca can offer to its users.
Features Phototheca Shares With Picasa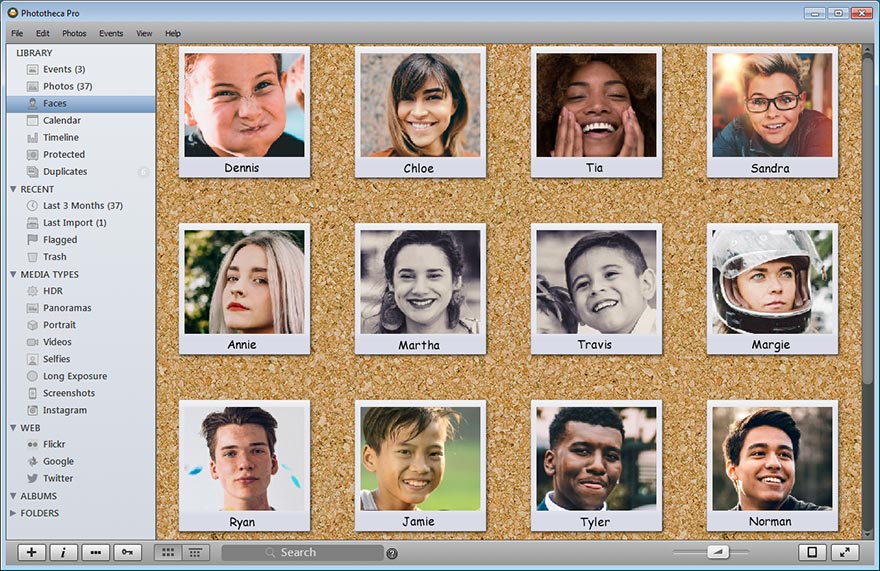 Phototheca is a photo organizer for Windows like Picasa using tags, events, dates, facial recognition, smart searches, folders, plus more to organize, sort, and share pictures and videos.
Phototheca includes basic editor software similar to Picasa. It's easy to address crop, straighten and resize. The program uses slider adjustments for thumbnail size, color correction tools, light, white balance, and other enhancements. It also includes 56 Filters to enhance images. The software supports JPEG, GIF, PNG, BMP, and TIFF formats and permits editing of extensions too. You can even correct date stamps.
As a Picasa desktop alternative, Phototheca can run slideshows. Use Sort or Event functions to select or manually select pictures to populate and create presentations. Upload and share with friends, family, or followers on Twitter, Flickr, and Google Photos. You can even create shared folders open to family, friends, and coworkers so images can be added or accessed by different users.
The apps are similar but not the same. Let's compare in detail.
Picasa to Phototheca comparison
| | | |
| --- | --- | --- |
| Feature | Picasa | Phototheca |
| Import and photos organization: | | |
| Import photos and track folders for changes | Yes | Yes |
| Import from iPhone | No | Yes |
| Duplicates detection | No | Yes |
| Custom Albums | Yes | Yes |
| Smart Albums | No | Yes |
| Timeline | Yes | Yes |
| Calendar | No | Yes |
| Favorites | No | Yes |
| Image formats support | Basic, RAW | Basic, RAW, Apple HEIC |
| Video formats support | Yes | Yes |
| Photo tagging and search: | | |
| Tag photos with keywords | Yes | Yes |
| Add to and view captions of photos | Yes | Yes |
| Facial Recognition | Yes | Yes |
| Geotagging | Yes | Yes |
| Search | Yes | Yes |
| Images sharing: | | |
| Printing | Yes | Yes |
| Send by email | Yes | Yes |
| Upload to Flickr | No | Yes |
| Upload to Google Photos | Broken | Yes |
| Photo Editing: | | |
| Color enhancements | Yes | Yes |
| Crop and straighten | Yes | Yes |
| Filters | Yes | Yes |
Missing in Picasa
Now you see there are some missing features in Picasa, which Phototheca can cover. So what can't Picasa do? Here are some examples:
Can not upload to Google Photos
Does not support .MOV files
Does not support modern image and video formats
Requires manual confirmation of every recognized face
Does not detect duplicates
Can not import from iPhone
The main reason why Picasa has these gaps is its age. The app was created 19 years ago and hasn't been updated since 2016. The world has changed, so users need those missing functionality, and Phototheca has it.
Additional features in Phototheca
Import, manage, edit and store pics from virtually any type of device in RAW and JPEG formats. The software supports stills and different video formats and is iOS compatible. Phototheca has enhanced storage and retrieval options, can detect and remove duplicates with ease, and supports dual monitor viewing and touch interface. Let's learn about the most critical features one by one.
Photo face recognition
In Phototheca we utilized cutting-edge AI technology to recognize and match faces. While Picasa requires you to manually confirm each face, Phototheca can arrange all faces of the same person in batch and you would need to give a name to a batch only once. What's even more exciting, if a person appears on photos imported later, Phototheca automatically assigns a name to a face. And similar faces are gathered into a stack automatically. With automated faces recognition, powered by AI, we believe Phototheca is the best facial recognition software on PC.
Upload to Google Photos
One of the most disappointing Picasa drawbacks is its disability to upload files to Google Photos. Luckily Phototheca has this feature, and you can upload files to Google Photos in a few clicks. Just link Phototheca with your Google account and start uploading.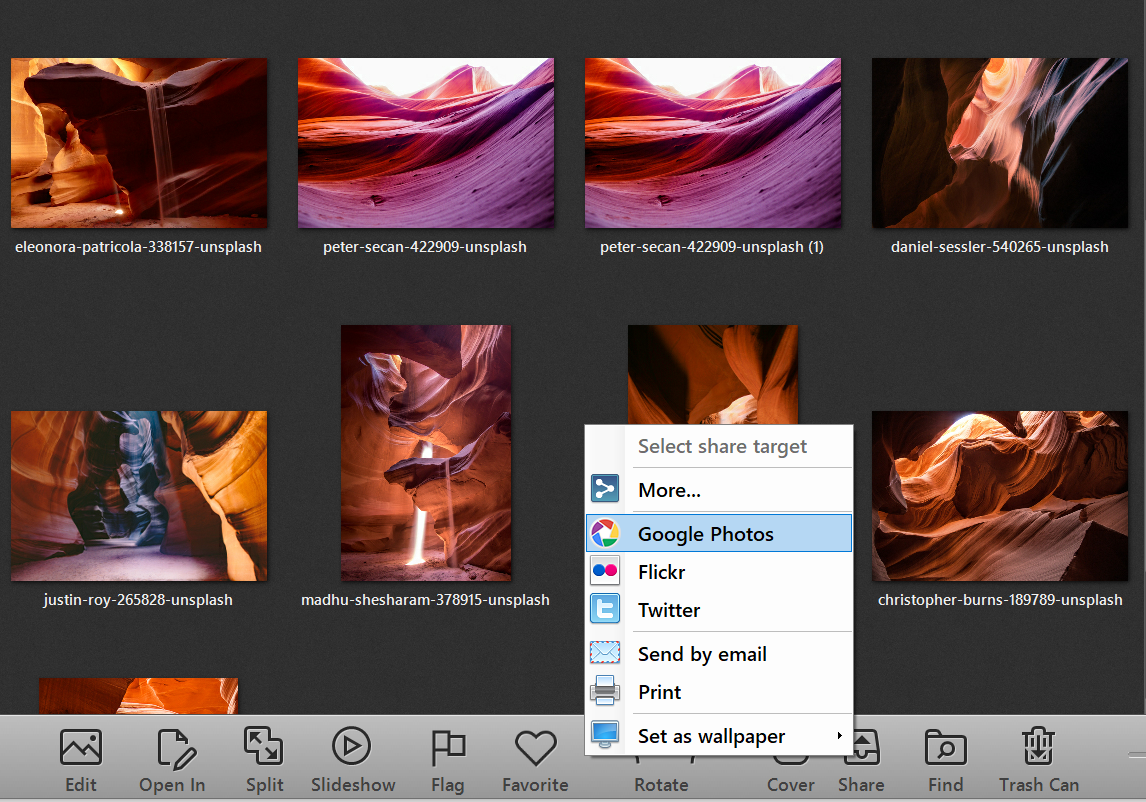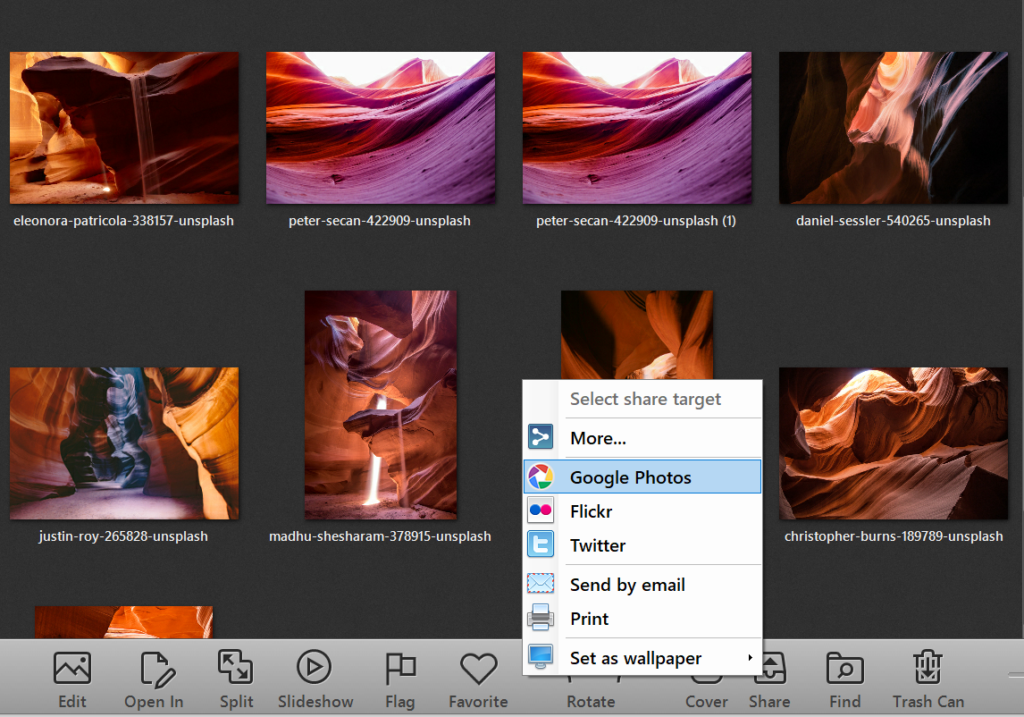 Import photos from Apple and Android devices
Phototheca is compatible with iOS devices, so you can import photos from iPhone and iPad into your computer and make room for even more memories captured on your phone. Phototheca can also import photos in HEIC format. The same goes for Android phones and tablets.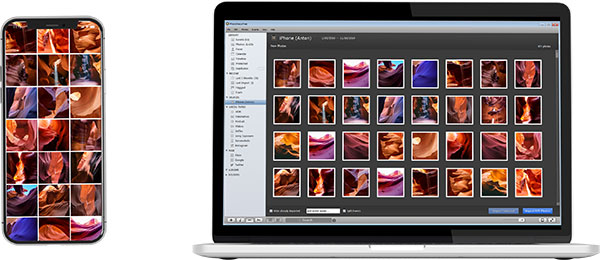 Detect and remove duplicates
Sometimes we store several copies of the same pictures. Removing those duplications in Picasa is a lengthy manual process, while Phototheca does it automatically and doesn't upload the same photos twice.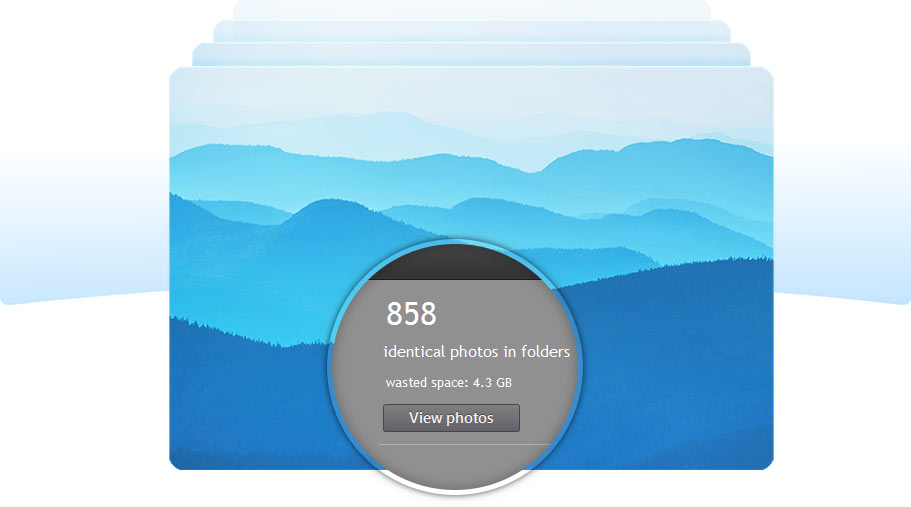 A few more hands on functions
Phototheca will create and populate albums based on selected criteria using the Smart Album feature, or you can do it manually. Import photos and videos from multiple sources and devices. Don't worry about duplicate pics being added either; Phototheca only imports new images.
Manage and sort occasions and vacation photos easily with "Events" or separate them manually. Build and refine your image library using tags, Events, Folders, Calendar, Timeline, and Live Albums.
Conclusion
Phototheca is digital image management, storage, and retrieval software. It is the best Google Picasa desktop alternative for Windows. Benefit from the extensive organization and search capabilities that make it easy to sort thousands of images and find the one you want. Import pics from different sources and formats, and share with ease on your favorite social media.
Need Picasa alternative with facial recognition?
Get powerful image organizing and editing software
Find and remove all duplicates, adjust the date and time of photos, tag photos with keywords, recognize faces, and organize photos into life events. See all Features of the software.