If you want to start editing some photos, your Internet searches may guide you towards Picasa, iPhoto, and Phototheca. After all, these are some of the best photo editing pieces of software that you can find out there.
You've undoubtedly heard about these from your acquaintances or such – you don't have to be a professional to use any of the above. They come with very intuitive user interfaces and are quite user-friendly. In short, it doesn't matter if you want to do some photo retouching or enhance your social media photos.
Picasa
iPhoto
Phototheca
offered as freeware by Google
comes with every Mac for free
free image viewer, organizer, and editor
simple yet intuitive software
face-recognition and detection technology
available for the Microsoft Windows platform
various exciting features, such as face recognition,
and Geo-tagging
able to locate where your photos have been taken
uses the concept of a library for photos, which
comes with different sections for viewing them
automatic backup of the original photos
has tools to creates photo books and calendars
has editing tools with instant filters
First things first
Every program described in this article requires a user to import photos into a program first. Unlike other Windows programs, such as ACDSee, Zoner Photo Studio, XnView, which let you navigate all folders on a disk, these programs use the Library concept. Before view and organize photos, you need to import photos into a Library. Apple did a twist recently and turned iPhoto into Apple Photos. So, the standard Mac OS app to manage digital images is called the Photos app now. To start using Photos, you also need to import your digital photos first.
Also, each of the three programs can organize photos and videos, not only digital images. Although Picasa does not work with Apple MOV video files and iPhoto can not work with MTS modern video format. Phototheca supports both MOV and MTS/MTS2 video formats.
All three apps have a basic management feature set in common. They can organize your photo collection by dates, keywords(tags), faces, places, and star rating.
When it comes to photo editing, these programs all support non-destructive editing, meaning an original photo file is left untouched, and all edits are applied to a copy.
Picasa Features
This piece of software comes with several features that make it quite enjoyable. For example, in terms of organizing photography and image files, it has available importing and tracking features.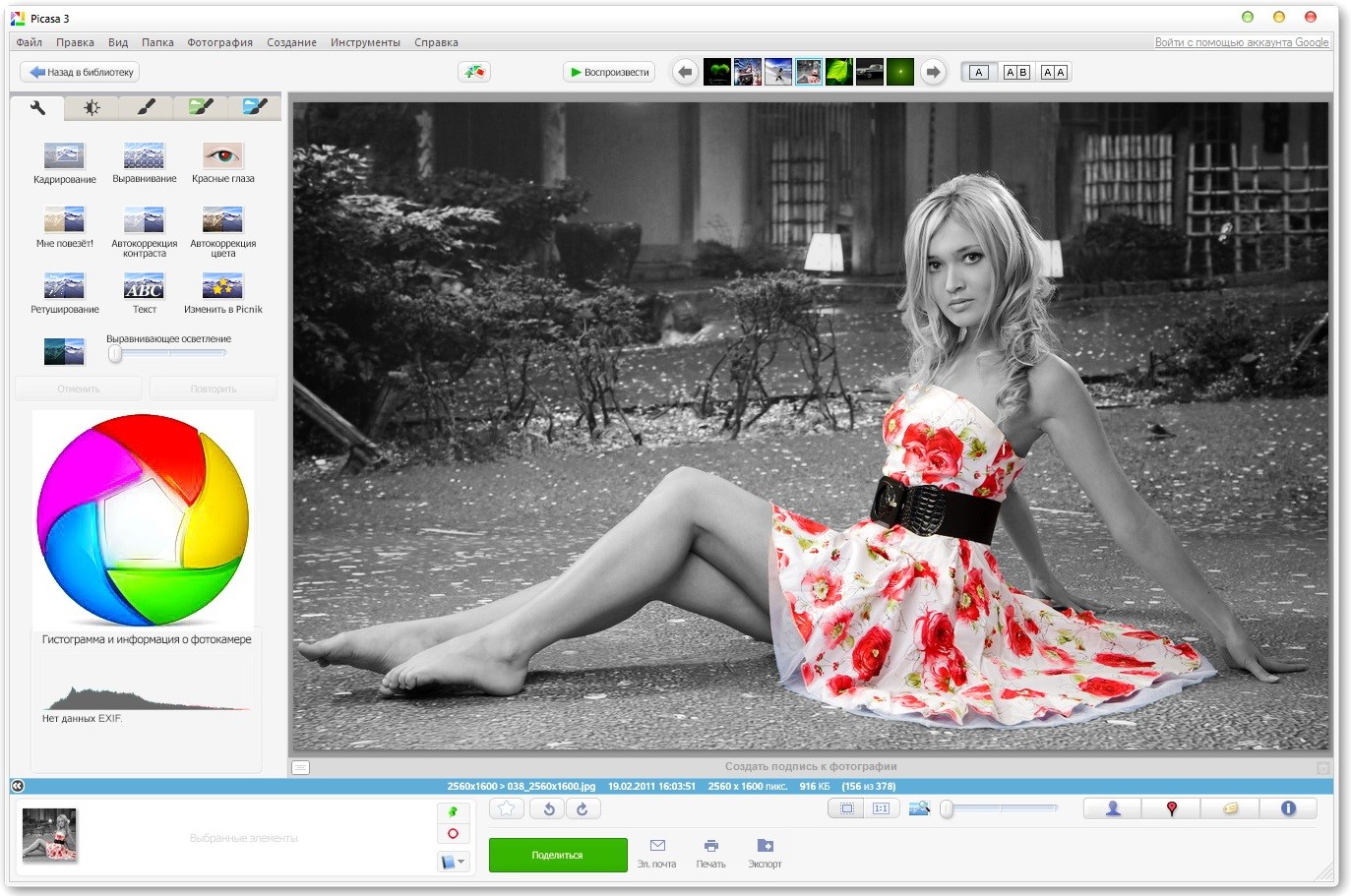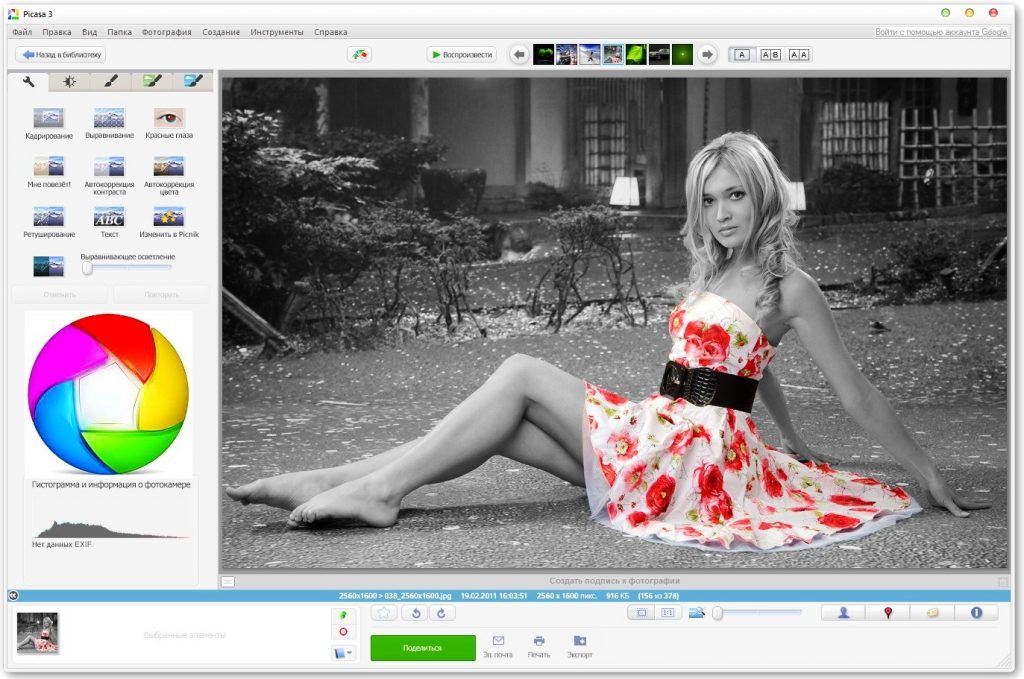 On top of that, you can also make use of tags, facial recognition, including collections if you want to sort your photos further. Here are some other features of Picasa:
Essential photo editing functions – color enhancement, red-eye reduction, cropping.
Slide Shows
Printing photos
Image Timelines
It can be used to prepare images for external use, print, or e-mail. The software reduces the images' size and sets up page layouts.
Face Recognition
Geo-tagging
Backup
iPhoto Features
As you might have noticed, iPhoto is available on either macOS or iOS – hence its naming. However, it is somewhat similar to the previous software we talked about when it comes to features.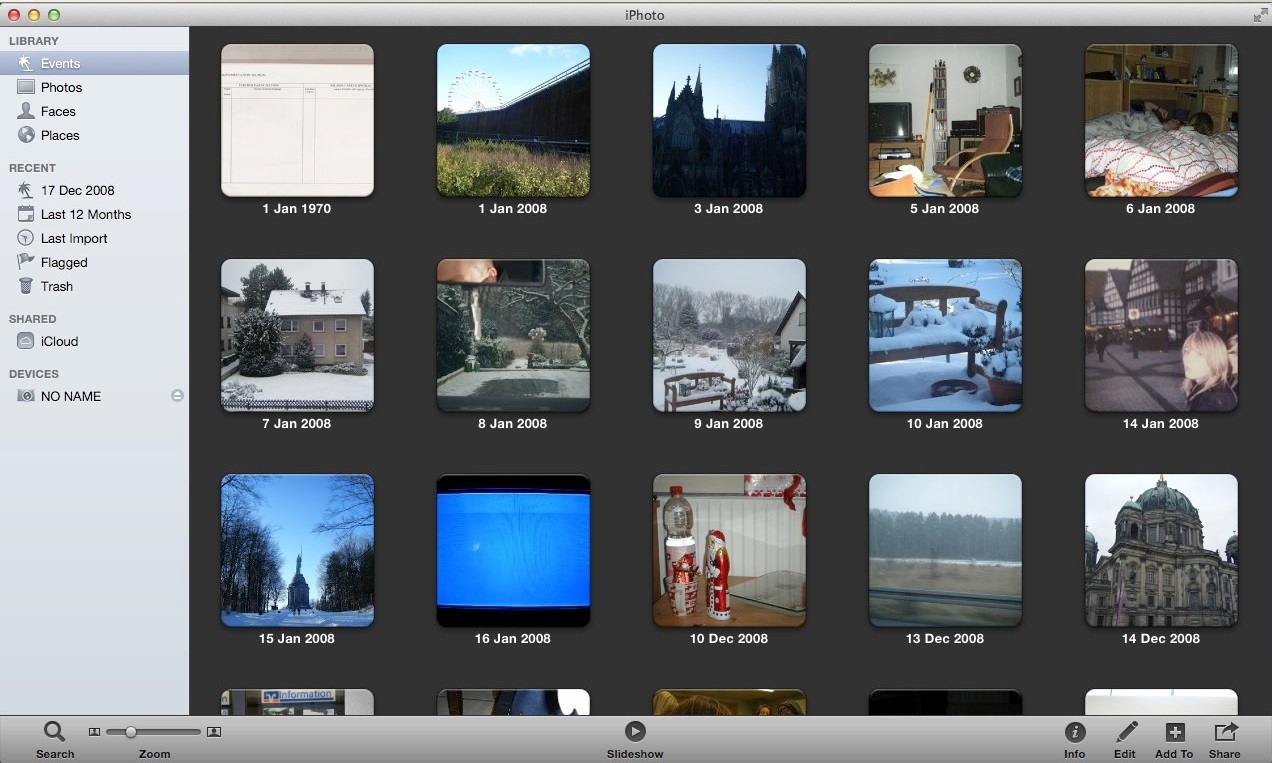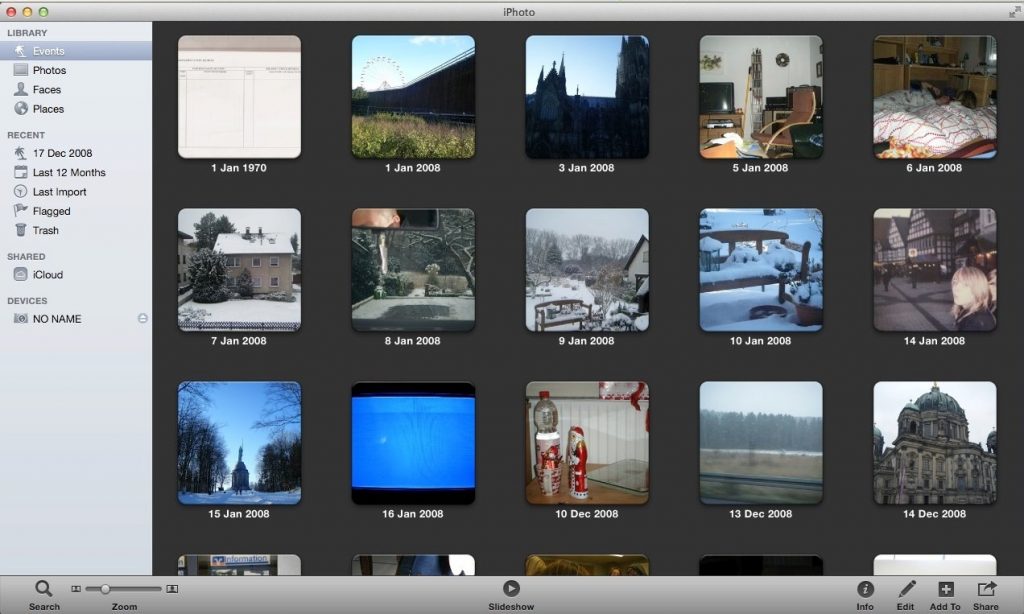 For example, iPhoto was mainly designed to allow the import of pictures from local storage devices and digital cameras to the iPhoto Library of the user. On top of that, it also comes with essential image manipulation tools that you can use to edit your photos slightly.
Recognizes almost all digital cameras and doesn't require additional software for photo importing.
iPhoto supports the most common file formats.
Photos can be tilted, sorted, labeled, and organized into groups.
Photos can be edited with specific tools, such as – red-eye filler, brightness adjustment, contrast adjustment, resize, crop.
Recently, Apple discontinued iPhoto and replaced it with Photos for Mac app.
Which Is Better – Picasa or iPhoto?
If we were to compare them, it is clear that Picasa and iPhoto have little to no differences in what they can effectively do. We can't even go as far as to put them in a versus battle – Picasa vs. iPhoto.
This is because both offer only basic image editing tools and focus more on the user's ability to organize, import, and sort photos. One might say that they are rather primitive since you cannot create extensive albums or such – or even slideshows.
Therefore, iPhoto or Picasa could make a great addition to your library – but if you were to choose between the two of them, we'd go for Picasa since you can have it on your PC. Remember that iPhoto is only available on macOS and iOS.
Why Is Phototheca Better than iPhoto and Picasa?
Phototheca can be seen as the superior photo software alternative in this review.
That's because it comes with multiple series of features that help the users do literally everything they want with their photos.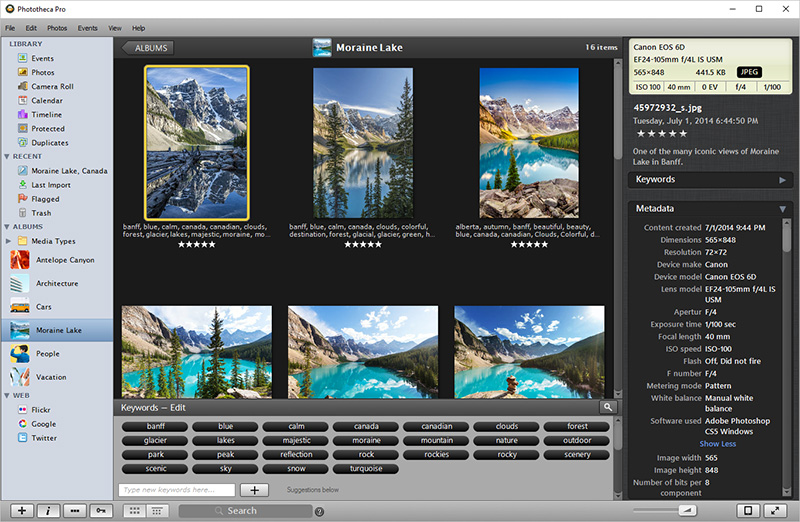 For example, they can import photography and images from almost anywhere – local drives, memory cards, network shares, iOS devices, in both JPEG and RAW formats. Besides still image organizing, Phototheca software supports various video formats as well.
On top of that, you can share what you've just imported – and sorted, edited, etc. – to everywhere and everyone. You can enjoy all of this and much more if you download our software, install it, and then try every one of its features on your own!
Need a Picasa alternative with facial recognition?
Get powerful image organizing and editing software
Find and remove all duplicates, adjust the date and time of photos, tag photos with keywords, recognize faces, and organize images into life events. See all Features of the software.