Phototheca kann sowohl RAW- als auch Videoformate lesen.
Phototheca unterstützt RAW-Dateiformate über das Windows Imaging Component (WIC)-Framework, das in Windows 7, Windows 8 und späteren Versionen von Windows unterstützt wird. Weitere Einzelheiten finden Sie in diesem Artikel: RAW in Phototheca
Lesen Sie mehr: Welche Formate werden von Phototheca unterstützt?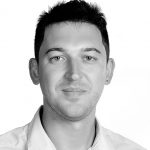 Computer programming and digital photography enthusiast. Make programs for the last 20 years. Interested in product design, UX, and image processing.
Work for Lunarship Software and improve Phototheca every day.