This option controls how you can see and browse the content of Albums and Folders.
There is a switch on the bottom panel that changes the view mode of Folders:

Let's say we have a hierarchy of next Folders and Albums: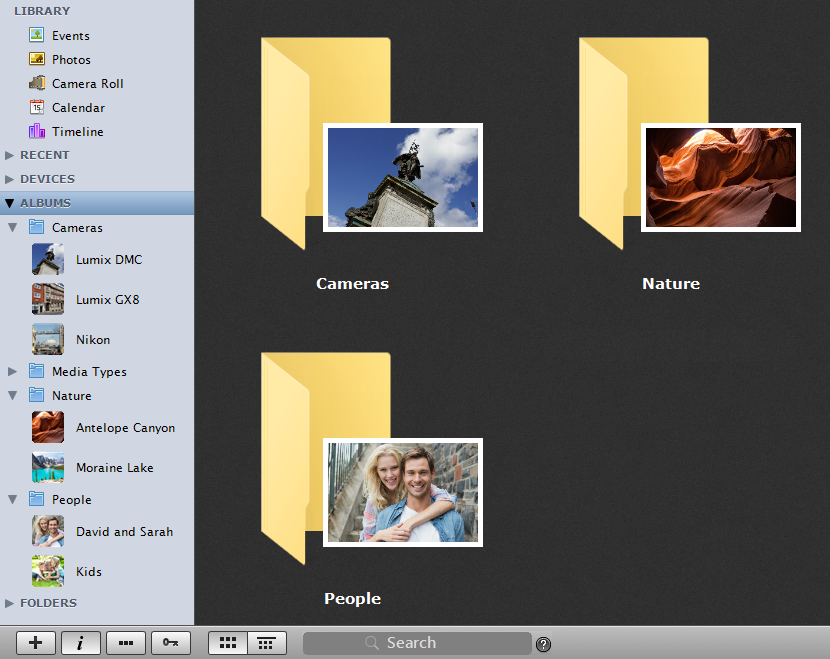 There are three top-level Folders – Cameras, Nature and People – and each of them has nested Albums.
If this switch is in the left position (classic mode)…

…then the contents of any Folder is rendered as a set of nested Folders and Albums, like when you browse folders in Windows Explorer. See the figure below.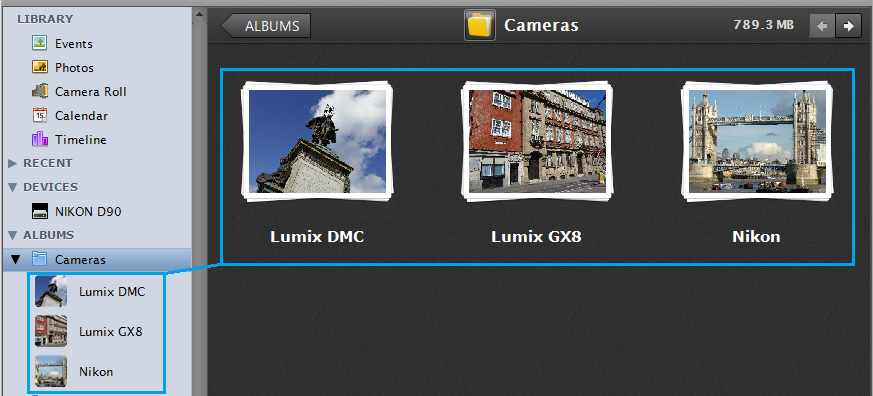 But when you switch it to the right position…

…then Phototheca picks up all Albums in all nested Folders starting from the currently selected folder, combines Albums into a flat list, and renders their contents onscreen as a long scroll with captions. In this mode, you are able to see all nested contents of a Folder in one view, without clicking back and forth between Albums and Folders.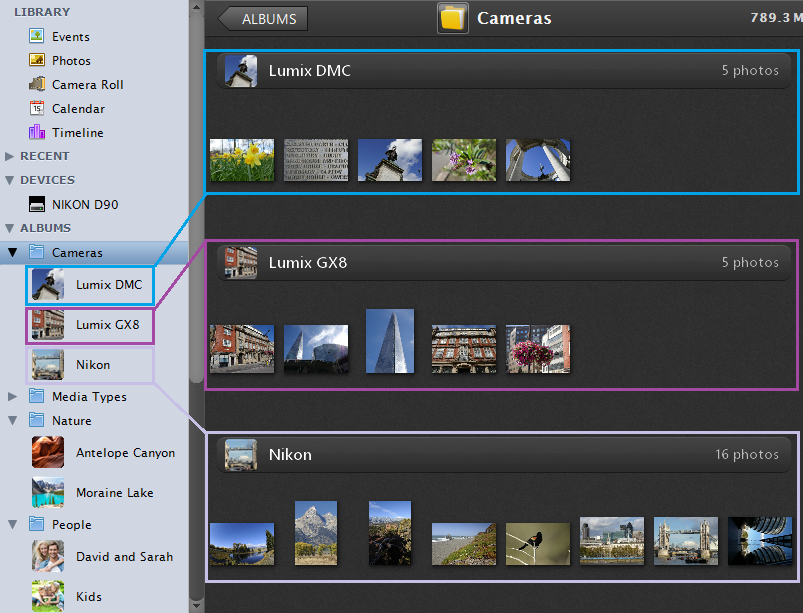 Less time spent clicking means more time to do things.