Flickr is a well-known photo hosting service with a great community around it. Phototheca provides the feature to make bulk photo uploads to Flickr.
To start to upload photos to Flickr from Phototheca, you have to configure access to a Flickr account first. Follow the next steps to configure the access:
Go to menu Edit->Settings->Accounts-> Flickr
Click the "Authenticate" button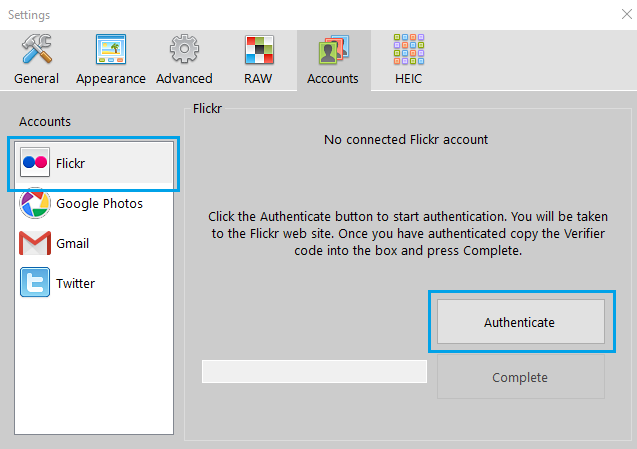 3. A browser will start and load a page by Flickr, where it asks if you want to grant the Phototheca app rights to access your Flickr account. Confirm the request and Flickr shows you a numeric code on the page. Copy the code and paste it into the text box on the same dialog in Phototheca, then click the "Complete" button.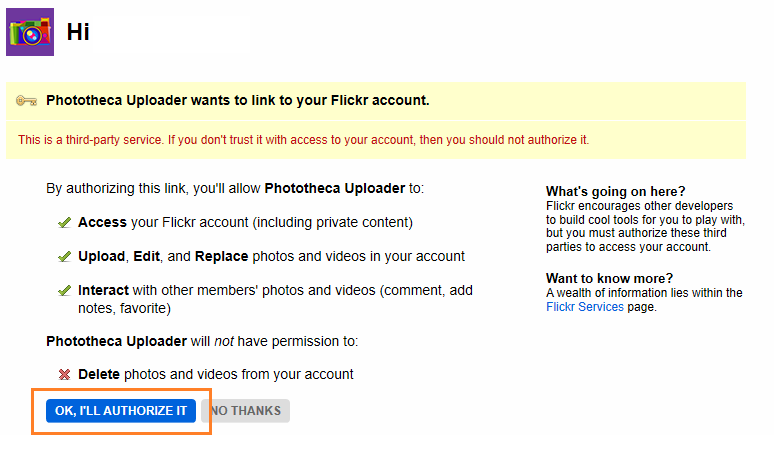 After you've configured a Flickr account in Phototheca, upload photos to Flickr by following the next steps:
Select photos to upload
Click the "Flickr" button on the toolbar
Select the target for the upload – into a new set or just into the Photostream
If uploading to a new set, provide a title for the set that will be created in Flickr
If uploading to a new set, choose the set's privacy level
Select the size of photos to upload
Click the "Publish" button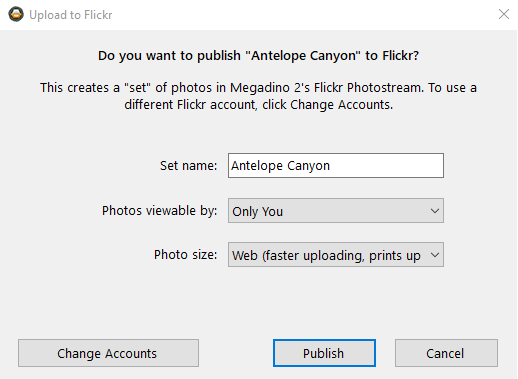 After clicking "Publish," a new Album will be created in the Web/Flickr section of the library and you will be taken into that Album. The upload starts automatically, and the progress of the upload is shown by the progress bar on the right side of the title bar. Once the upload is complete, a clickable link to a newly created set (if you chose to create one) will be shown on the title bar. Click the link to open that new set in a browser.