After Phototheca scans all your photos(you can see the progress on the bottom panel), you can start tagging untagged faces. Go to the People section in the Library and the Unnamed tab. Here you can see stacks for each not tagged person that Phototheca found. A stack for a person contains as many faces of that person as Phototheca could recognize. The label on top of each stack shows the number of photos inside. You can hover a mouse cursor and move it left and right to get a quick overview of what's inside a pile.
In this view, you have several options to continue with:
Give a name to a person
If you are satisfied with the set of photos in a stack, you can give a name to a person. Click the button "Click to name" below a pile, and type in a person's name: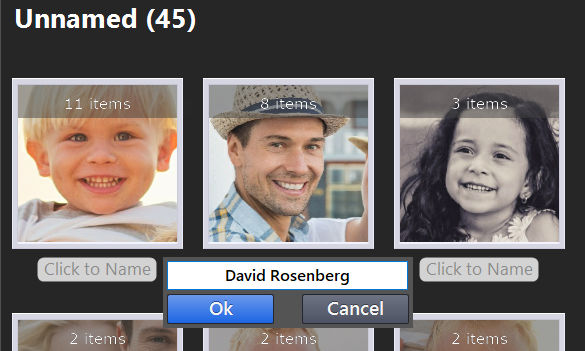 Merge stacks of the same person
Photos of the same person can appear divided into several stacks. You can quickly merge them into one. First, select multiple stacks by holding the Ctrl key and clicking on every stack. Then right-click with a mouse on any of the chosen stacks and hit "Merge Stacks."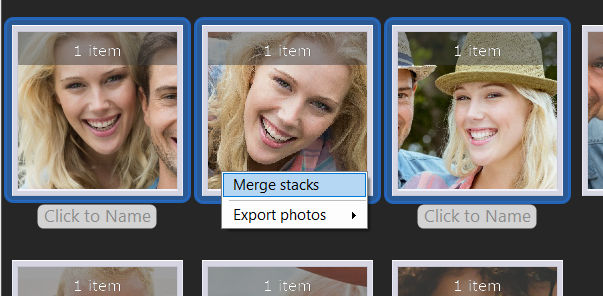 Selected stacks will be combined into one.
Delete a stack
If a stack shows objects that are not human faces or contain a person you don't want to have, you can delete that stack. To delete a stack, right-click on a stack with a mouse and hit "Delete stack."