Setting custom cover photos for People lets you choose your favorite photo representing a person in the People View.
Open Phototheca and go to the People View.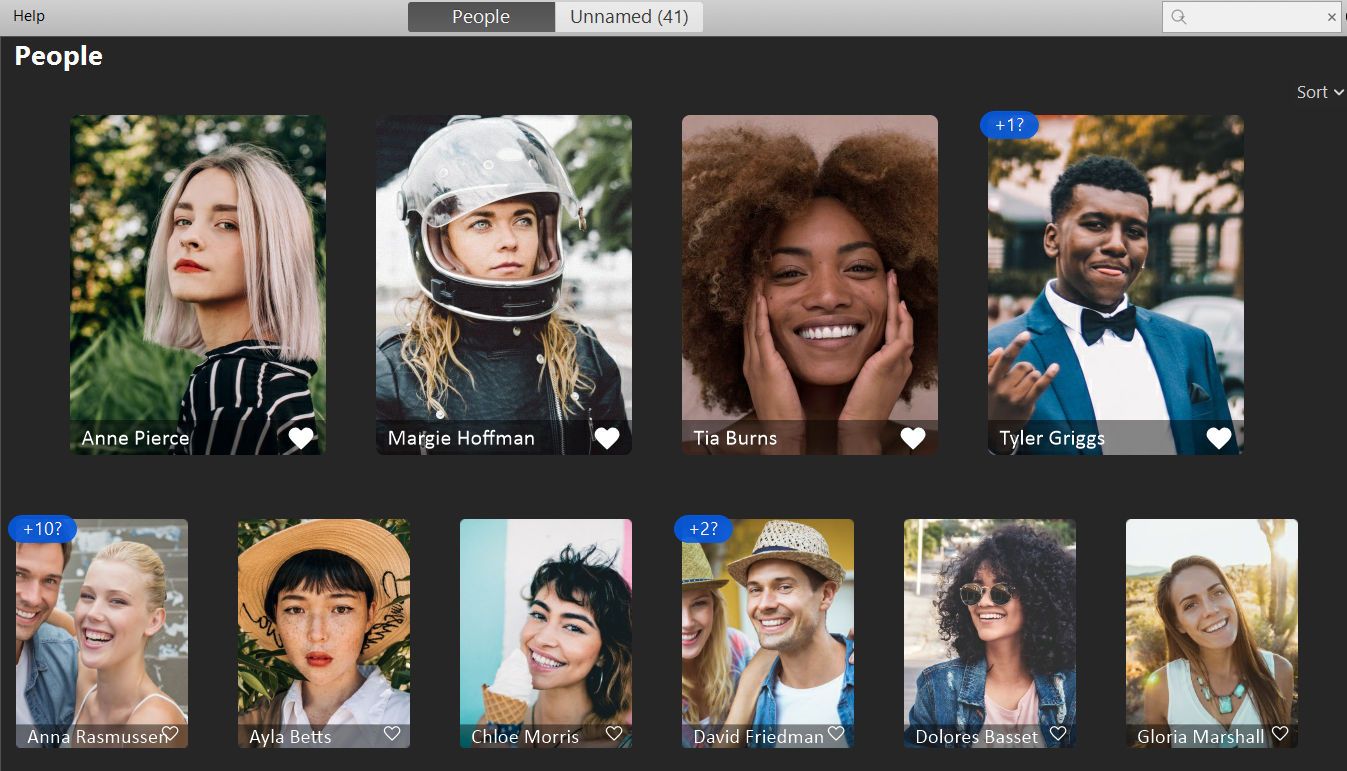 2. Open an album for a person and select the image you want to use as the cover photo.
3. Right-click with a mouse and select "Make Cover Photo" from the context menu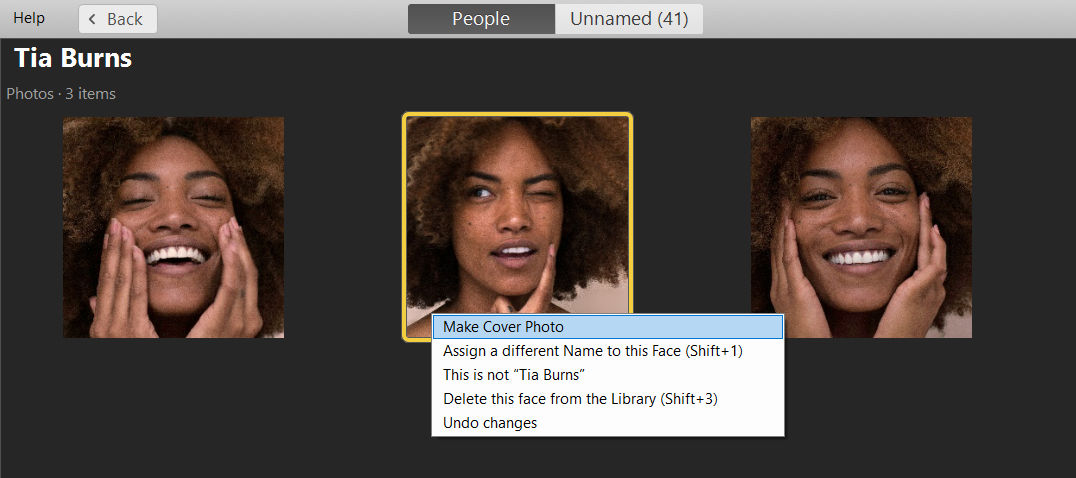 OR
Click the button on the toolbar at the bottom: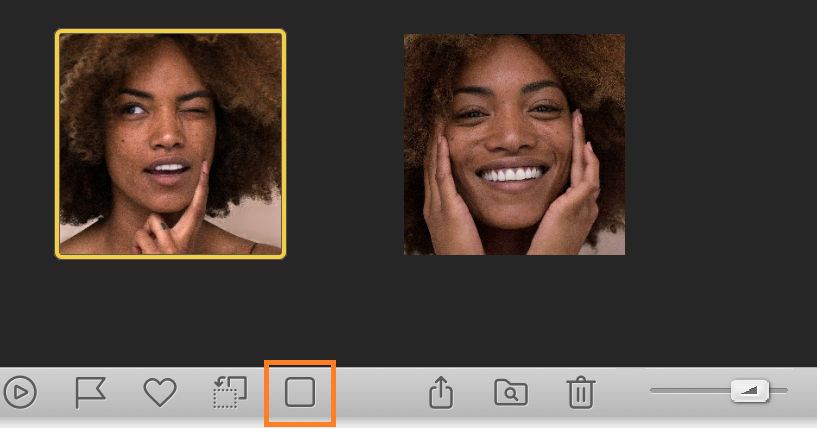 5. When you return to the People view, your newly selected photo will represent that person on their album cover.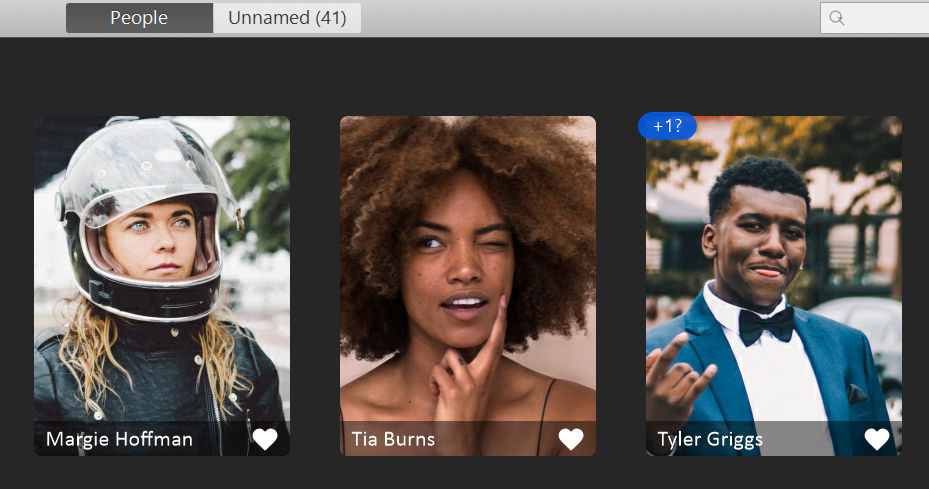 6. Repeat the process as desired to change the Cover Photo(s) for individual collections in People View.